---
We Buy Houses COLUMBIA, SC
Sell Your House Fast in Columbia, SC!
Fill Out the Form Below to Get Started:
We Buy Houses in columbia, SC Fast!
We buy houses in Columbia, SC regardless of condition, age, size or situation. We are a professional house buying company that buys houses fast in Columbia, SC. We pay cash for homes, which makes the entire process simple and quick. Our guaranteed all-cash offer is the reason so many of our customers choose us! See for yourself by checking out our testimonials.
We really are local and different.
We're NOT real estate agents... We don't want to list your house or help you sell it, we want to buy your house. That's what is meant when we say that we buy houses. We are a legitimate house buying company.
Whatever reason you have for wanting to sell your house, we can help. We've been buying houses in Columbia, SC since 2013 and have seen it all. You can be assured that we will treat you with respect and do our best to help you, even if you don't sell us your house.
Other Locations We Buy Houses In:
---
HOW TO SELL YOUR COLUMBIA, SC HOUSE FOR CASH TO SIMPLE HOME EXITS
---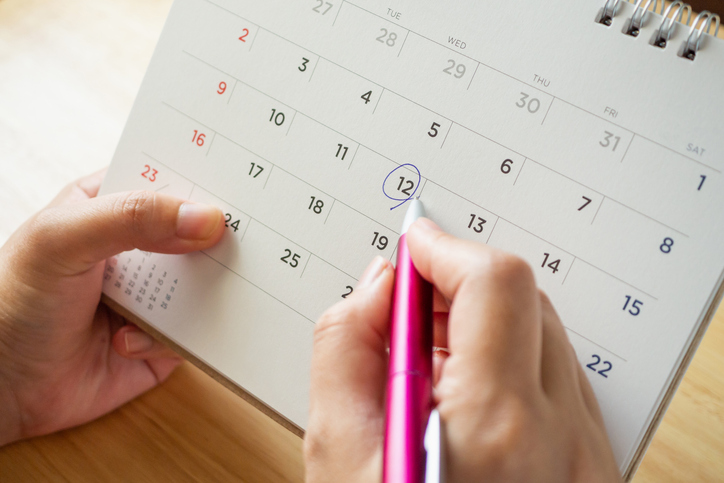 ---
STEP 1
Schedule a Visit
We'll explore all options with you. No hassles. No commitments.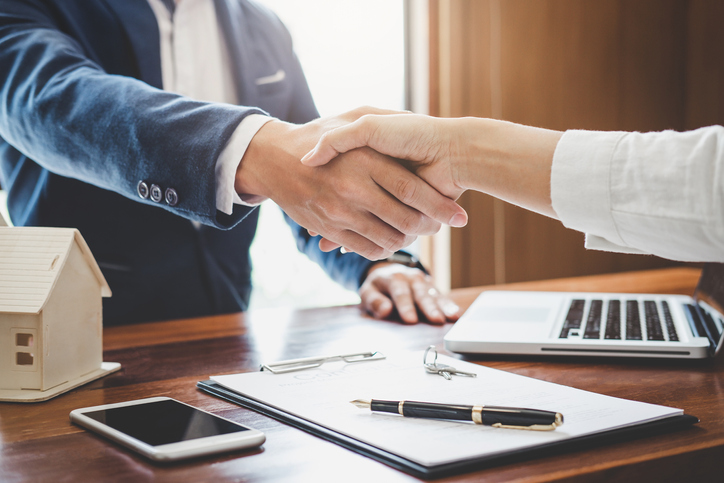 ---
STEP 2
Get a Cash Offer
Get a no-obligation offer that fits your needs. No repairs. No commissions.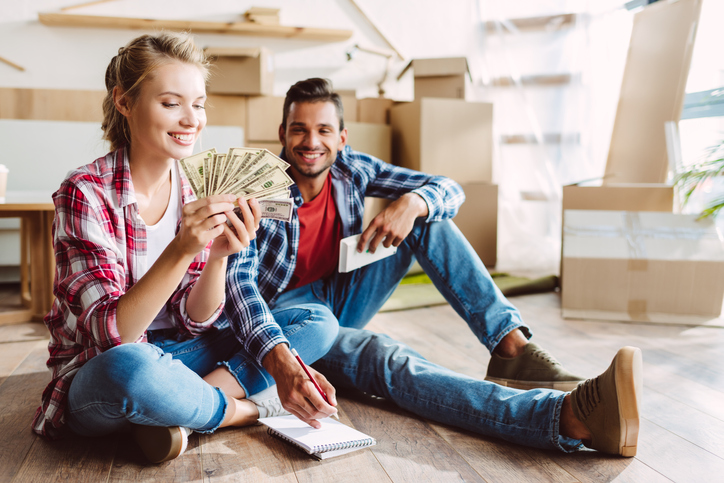 ---
STEP 3
Accept & Get Paid
We close on your time frame.
We Want to Buy Your Columbia, SC Home - No Strings Attached
---
Have you tried to sell your Columbia, SC home, but you've hit some roadblocks along the way? If you've found yourself in this situation, then you've probably turned to a real estate agent. But, this isn't always the best option when you want to save money and you need to get out of your home fast. That's where we step in. We buy houses in Columbia, SC with cash, which means we are able to close quickly and on your schedule. When you work with Simple Home Exits, there's no more waiting around for months for your house to sell or for the bank to approve your loan.
Do you want to know the best part about working with us? There are no hidden fees, closing costs, or appraisals involved. This is why hundreds of happy clients have chosen to work with us. We make the home selling process pain-free!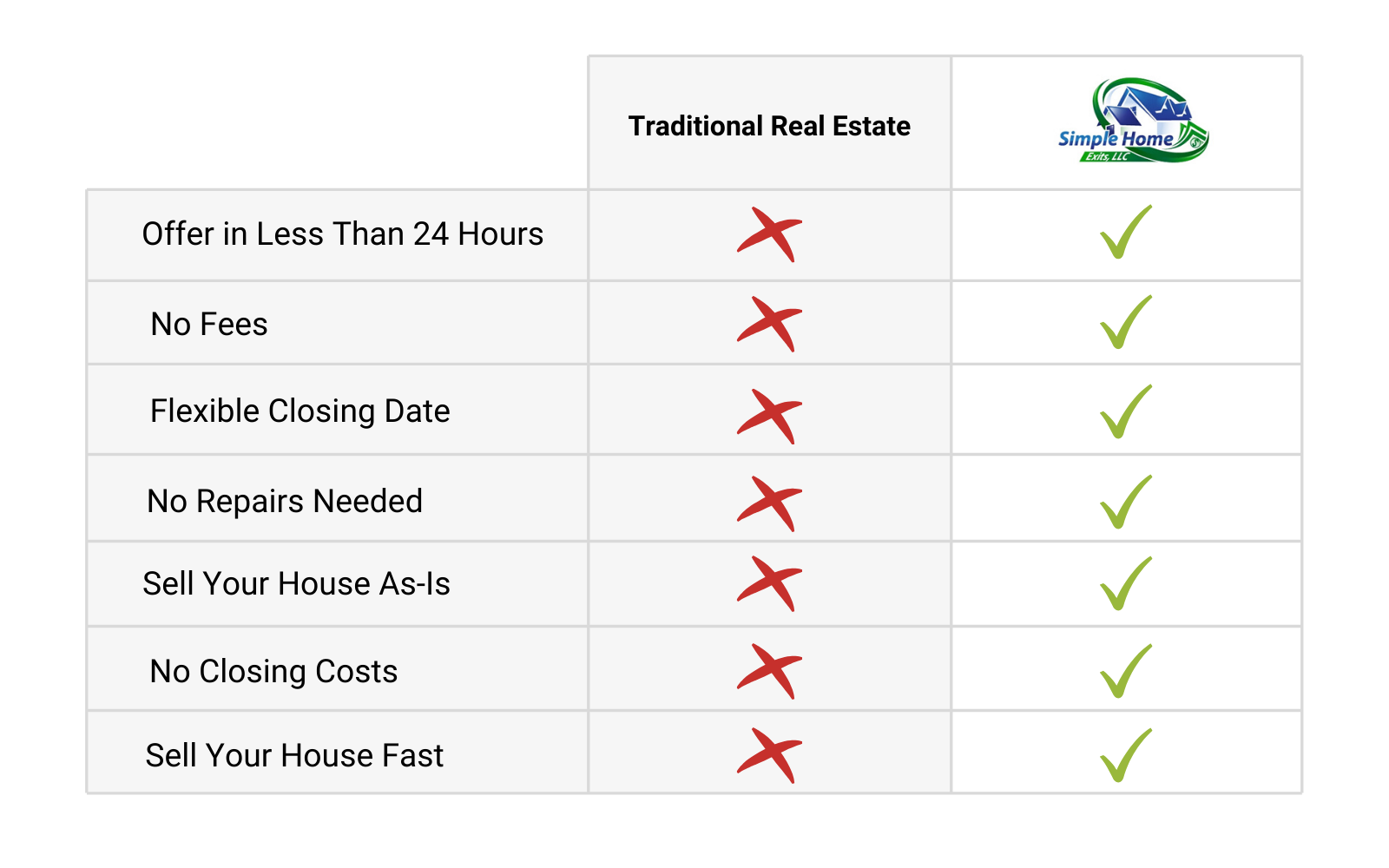 WE BUY COLUMBIA, SC HOUSES - ANY CONDITION, REASON OR CHALLENGE
---
Upgrading
Major Repairs Needed
Health Issues
Old, Outdated Houses
New Houses
Storm Damage
Fire Damage
Termite Damage
Full of Stuff or Trash
Major Repairs Needed
Problem Tenants
Unfinished Construction
Financial Issues
Title Issues
Code Violations
Hoarder Home
Low Equity
Large Liens
Out of area property
Family Matters
Late on Mortgage Payment
What makes us different in Columbia, SC
---
We Pay Cash
Because we pay cash, we can be flexible and close on your time frame. We don't need to wait for an appraisal or lender approvals.
Easy & Clear Terms
We make this a simple, straight forward and easy to understand process for you.
We Do the Paperwork
We use a licensed and insured title company and we will make sure the details are taken care of, so you don't have to.
Zero Fees
You won't have to pay any title or closing costs.
Sell As-Is
You won't have to fix or clean anything! We will buy your home the way it is.
Close in Days
We can close in as little as 3 days.
Enter Your COLUMBIA, SC Address to
Testimonials from those we've helped
"I never knew selling my house in the Midlands could be this easy. I had some serious anxiety built up about the process for no reason. Quick, easy, and painless. And I wanted so say thank you for the 2 month leaseback so I can transition into my new home without having to move twice and put everything I own in storage."
"I wanted to thank you for purchasing my home. I'm really pleased with your service and I have sent you another potential client that lives just down the street."
"I would absolutely recommend you guys, you have been so helpful and so wonderful to me that I could not have asked for more. I'm grateful that it was you guys that I called. I think God knew I really needed a break."
Call Now to Get Your Free Cash Offer!